The Other
Professor of History at
University of Pennsylvania

Author of some of the
best books I never wrote
on law and religion.
Thank You
Over the years, many persons have generously critiqued my writing one or more times. While it is awkward to acknowledge them each time (if only because these days, those who have improved a piece are considered by some to agree with everything in the final version), I am especially grateful to:
Jane Adolphe, Esq.
Jimmy Akin
Rev. Kenneth Baker, sj
Mark Brumley, MTS
Rev. Joseph Fox, op
Dcn. Patrick Graybill
Fr. Thomas Green
Rev. Joe Koterski, sj
Fr. Tom Margevicius
Angela Peters
Nade Peters
Nancy Peters †
Rev. Paul Quay, sj †
Charles Rice, Esq.
Dr. Janet Smith
Rev. Brian Van Hove, sj
Dr. R. V. Young, Jr.
and
those unsung heroes of academe, the anonymous peer reviewers, who have always evaluated my work on its merits (or lack thereof, as the case may be).
Biographical Sketch
---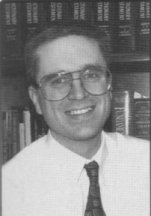 Dr. Edward N. Peters holds the Edmund Cardinal Szoka Chair at Sacred Heart Major Seminary in Detroit, MI.
Born and raised in St. Louis, MO, Peters attended Chaminade College Preparatory (Class of 1975) and went to Saint Louis University on a musicianship award where he majored in Political Science (B.A. 1979). He was active in campus pro-life activities and Catholic discussion groups, and for two years was a member of the schola cantorum of Msgr. Martin B. Hellriegel's renowned Holy Cross Parish in North St. Louis.
Peters attended the University of Missouri at Columbia School of Law where he took his J.D. degree in 1982. He was a Superior Oralist in First Year Moot Court and began writing for religious and legal journals. He remained active in pro-life work and during his third year of legal studies was a teaching assistant in Tate Hall's Legal Research and Writing Program.
After graduation from law school, he was admitted to the Missouri Bar Association, and following two years of working in California for educational and religious television projects, he began studies in canon law at the Catholic University of America School of Religious Studies. He earned his licentiate degree (J.C.L.) in 1988, was named a Johannes Quasten Fellow for doctoral studies, and completed doctoral course work in canon law in 1990. Peters' doctoral dissertation, "Penal Procedural Law in the 1983 Code of Canon Law" was defended in August 1991.
For some twelve years he served variously as diocesan Director of the Office for Canonical Affairs, Vice-Chancellor and Chancellor, Defender of the Bond, Collegial Judge for the diocesan and appellate tribunals of the Dioceses of Duluth, MN, (Province of St. Paul), and of San Diego, CA, (Province of Los Angeles), and Special Assistant to the Bishop. Throughout this time Peters continued writing for a wide variety of religious and secular publications and was a canonical consultant to numerous ecclesiastical institutions and persons. He has made many appearances in Catholic and secular media over the years.

From 2001-2005 he taught at the (Graduate) Institute for Pastoral Theology (Canon Law, Liturgy & Sacraments, Canonical Structures, and Ecclesiastical Latin) based on the campus of Ave Maria College. In 2005 Peters was appointed to the Cdl. Szoka Chair at Sacred Heart Major Seminary in Detroit.

In 2010, Dr. Peters was named a Referendary of the Apostolic Signatura by Pope Benedict XVI

Ribera's "Christ among the Doctors of the Law"

He and his wife Angela (neι Morelli) have six children, three god-children, and three foster mission children.

Click here to read Dr. Peters' Canon Law Blog, "In Light of the Law".
Some Great Learning Experiences

I wish there were a better way to express to my gratitude to these and to so many others. Well, I hope they know.

Home

Dad went to work everyday, no matter how he felt, and came home every evening, leaving it behind.

Mom never let me start something without finishing it.

St. Jude's Elementary School

Mrs. John Henry, 5th grade, Science.

Sr. Mary Carol, csj. 8th grade, Math.

Chaminade College Prep

Bro. John Kruse, sm. 9th grade, Algebra.

Bro. Frank Klapp, sm. 12th grade, Religion (actually, thinly disguised Chesterton).

St. Louis University

Dr. William McAvoy, Shakespeare. Instilled a life-long love.

Dr. Irvin Arkin, Synoptic Gospels, Gospel of John.

Rev. Donald Keefe, sj, Law and Morality. It changed my major, and my career.

Dr. Jean-Robert Leguey-Feilleux, International Terrorism. Decades before others were analyzing it.

The School of Law

University of Missouri at Columbia

Prof. William Franklin Fratcher, Property I, Anglo-American Legal History (where I first met canon law).

Prof. Edward Hunvald, Evidence (seared students with critical thinking skills).

Prof. Timothy Heinz, † Labor Law (a difficult subject, in which I had virtually no interest, leapt to life).

Prof. Grant Nelson, Constitutional Law.

Department of Canon Law

Catholic University of America

Rev. Ladislaus Orsy, sj. Roman Law, Philosophy of Law, Theology of Law.

Rev. Robert Kennedy, Temporal Goods.

Sr. Elizabeth McDonough, op., General Norms, Sanctions, Directed Readings (1 teacher, 1 student, concentrating on Vodola's study, with time to talk about it.)

Rev. John Lynch, Seminar in Sources (Gratian and the Decretists).

Dr. William May, Natural Law (Theology Dept., two students, twice a week in a smoky office, studying St. Thomas, Rommen, d'Entreves, Carlyle, and Grisez, in a word, Heaven.)

Dr. John Petruccione, Intensive Latin (Greek & Latin Dept., doing a chapter of Collins each day, watching the weaker drop like flies, praying in Latin to survive till Christmas).
Courses taught at Sacred Heart
STL 918, Particular Church
Fall 2008, Fall 2009, Winter 2011
STL 949, Teaching Office
Winter 2009, Winter 2012
AT 780, Intro. Canon Law
Fall 2009, Fall 2010, Fall 2011
THE 210, Intro. Liturgy & Sacraments
Fall 2006, Fall 2007
THE 219, Intro. to Catholic Church
Winter 2007, Winter 2010
LAT 121, Beginning Ecc. Latin 1
Fall 2006, 2007, 2008, 2009, 2010, 2011
LAT 122, Beginning Ecc. Latin 2
Winter 2007, 2008, 2009, 2010, 2011, 2012, 2013
LAT 211, Intermed. Ecc. Latin 1
Fall 2008, 2011
LAT 212, Intermed. Ecc. Latin 2
Winter 2009, 2011, 2012, 2013
DR =, Intensive Intermed. Ecc. Latin
Spring 2007
DR =, Intro. Canon Law
Winter 2008, Winter 2009, Winter 2010, Winter 2011
DR =, Ecc. Latin Prose Reading
Winter 2010, Fall 2013
DR =, Synod and Evangelization
Winter 2013