Ang's Cousin Guo Xi-De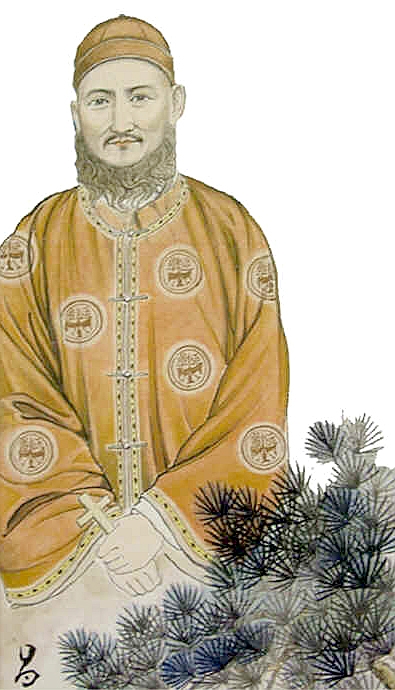 Humanly speaking, his death was horrible; perhaps one of the most atrocious recorded in history. Nothing was missing, neither the cruelty of the torments, nor the time they lasted, the most barbaric humiliations, nor the suffering of the heart, nor the hypocritical betrayal of false friends, nor the hostile and threatening screams of his murderers, nor the darkness of being abandoned. Pope Pius XII

+
Angela's father, Anthony Morelli, joined the Marine Corps at 17 (wink wink) and fought in Korea. One night his truck was caught in an ambush and the men dove into a roadside ditch, only to realize they had forgotten all their guns. Pinned down for several minutes and unable to return fire, Tony said "This is nuts!", ran back to the truck under a hail of bullets, and began tossing carbines and machine guns to the other Marines. After they shot their way out of the mess, his lieutenant said "Morelli, you just won yourself a Silver Star." The officer was later killed, though, and as is the case for so many other heroes, the only ones who know of Papa Morelli's bravery (besides God) are relatives who never had to face such terror.
+
When we find good days for a birthday, we tend to keep using them over and over.
February 13
Sr. Emmanuel (Morelli) OP
Angela Morelli Peters
May 3, 1993
Anthony M. Gaal
Robert E. Peters
July 13
James A. Peters
Karen Brown Chapman
Edward N. Peters
Drusilla Peters
David Joekel
October 9
Bernice Fallert
Joan Kuttenkuler Morelli
Charles A. Peters
Margaret A. Peters
November 10
Linda Peters Metz
Susan Peters Henderson
+
Ed's nephew Richard is a defensive lineman on a junior league football team. On a practice play from scrimmage, Richard crashed through the line and sacked the QB. "Way to go Richard!" shouted the coach. On the second play, Richard crashed through the line and sacked the QB. "Nice job, Rich. Good hustle." On the third play, Richard crashed through the line and sacked the QB. "Metz, time to come out," the coach called, "the offense needs some practice running a complete play!"
+
Ed's cousin Jenny Peters is a film reviewer for Gayot.com. See also Dick Van Dyke, below.
+
Angela's Gra'mere Morelli (b. 1900) used to write us wonderful letters when we were first married; she would start in English, then go into French for a few paragraphs, then into Italian, whatever she felt like at the moment.
+
When our oldest son, Thom, managed his first sentence, "I have a book", know what he was holding? The 1917 Code of Canon Law. enp
+

HRH George VI
In 1939, King George VI became the first British monarch to visit the United States. Fortunately his visit coincided with Grandpa Morelli's tenure as a master leather craftsman in New York. Anthony Sr. installed the upholstery in the limousine that carried the royal couple around town. Family lore has it that His Royal Highness remarked, "I say, what comfortable cars they have over here."
+
Ed's cousin, Dru, and her husband Homer, have a creative, organic poultry business, Sunnyside Farm, that features some pretty neat inventions for helping the birds stay healthy till harvest.
To inquire about ordering
eggs year-round,
turkey for Thanksgiving, or chicken starting next June,
call 410-823-0170
or e-mail Dru Peters at Drupeters@yahoo.com.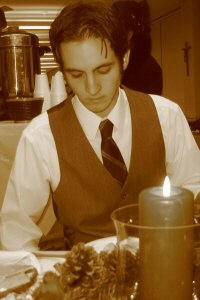 Thom (21) after Midnight Mass in 2006. See also his blog, Americanpapist.com
Some Edward Peters & Angela Morelli Family Things
Holy Infant Parish, St. Louis MO, 30 June 1984

Feast of the First Martyrs of the Church of Rome

& Immaculate Heart of Mary

I will not mistrust the Lord, Meg,

though I feel myself weakening

and on the verge of

being overcome with fear.

Rather, I shall remember

how St. Peter at a blast of wind

began to sink because of

his lack of faith,

and I shall do as he did:

call upon Our Lord for help.

And then I trust He shall place

His holy hand upon me, and in

the storming seas hold me up

from drowning.

St. Thomas More

Angela's family boasts three religious:

Angela Teresa (Emmanuel) Morelli, op, 1940

Grace Assunta (Francesca) Morelli, op, 1942

Constance (Francis Gabriel) Kuttenkuler, cdp, 1954

Ed's dad's family, from left to right: Uncle Budd, dad, Uncle Jim, Grandma, Grandpa Doc.

Uncle Budd waived his deferral as a vital defense worker (aircraft design) and joined the Navy (hunting U-boats in the Gulf). He earned an MA from Aeronautical University of Chicago, and, among many accomplishments, was a Director of Operations for NASA's Project Mercury.

Dad (football in hand), US Army, fought in the Battle of the Bulge under Omar Bradley, then went to Northwestern (BA, Creative Writing) instead of playing hoops for the Chicago Bulls. He wrote for, and later edited, Product Support Digest at McDonnell Douglas.

Uncle Jim, radioman "flying the Hump" to supply Chinese resistance against the Japanese, received his MA/PhD in biology from the University of Michigan and, among numerous professional posts, was at his death (1972) a curator at the Smithsonian (which now has his professional papers).

Grandma Pascoe, I'll have to wait till the next life to know her.

Grandpa Doc, MD in 1914 from the Chicago College of Physicians and Surgeons (later, University of Illinois College of Medicine), went 50 years without so much as a single malpractice claim. After his death, his sons found tens of thousands of dollars worth of forgiven medical bills owed by his patients during the Depression. Had he collected them, he'd have been a millionaire several times over.

My Aunt Dorothy (age 18) had died of diabetes on 20 January 1936.
__________________________________________________________________________________________
Our daughter Catherine is in her second year as a "Puppy Raiser" for Paws with a Cause, a leading provider of assistance dogs for the blind, deaf, and other persons. Her duties include teaching basic commands, socializing the puppies, and carefully monitoring health and development.

Cadet (Spring 2006)

Just accepted into PAWS training!

In the photo at right, that is not a muzzle on Fiji, but rather a "gentle leader" that helps young dogs learn how to respond to slight pulls by future clients.

Fiji (October 2006)

Photo: Margaret Peters
__________________________________________________________________________________________
Ed's dad shows how a letter to the editor is really an art form. [Original text restored]
St. Louis Post-Dispatch (October 1984)
Judge Campbell, in recently sentencing several "pro-life" protesters to periods in county jail for actions at an abortion center, was quoted as saying that "anarchy would not be permitted" in his jurisdiction. Last Sunday, my wife and I joined a small group of these "anarchists" in a demonstration before the judge's home in Webster Groves. The anarchical group consisted of about twenty men and women, several young children, and three babies in strollers. Our quiet one-hour walk was the very antithesis of anarchism.
[My wife and I are not regular members of these protesting groups--we lack the will power, dedication, determination, and overwhelming sense of tragedy that permeates them. But we just had to join them Sunday, in sympathy, for the ten or so of their members now in Gumbo, and in empathy for those who were enduring the rain in Webster Groves. The saddest thing we noted about this group was their general youth--most of them, given a choice, surely would have rather been watching the Cardinals/Dallas football game.]
Judge Campbell seems equally dedicated and determined to lay the down the law['s gauntlet] to these people. He refuses to acknowledge that there is man's law and there is God's Law, and if the two must collide, for John Ryan and Ann O'Brien and the others there is no question which to observe. [Conceived infants are being murdered under the protection of "man's law" and for the protesting group we joined Sunday, there is no choice. God's Law must be observed, notwithstanding Judge Campbell's ability to punish those who do so.] How sad, how tragic, how upside down. How much my wife and I, blessed with five children whom we did not chose to abort, admire every one of these "anarchists"!.
Frontenac, MO
__________________________________________________________________________________________
| | |
| --- | --- |
| Meg as Tiny Tim | Our son Robert and daughter Margaret performed at UM Mendelssohn Theatre and the Henry Ford Museum Theatre in the Wild Swan Theater's 2004-2005 production of Jeff Duncan's "A Christmas Carol" (as young Scrooge and Tiny Tim, respectively). WST is well-known for quality productions that are welcoming of persons with disabilities. See their Accessible Theatre page. |
In 2006, WST presented a reprise of their Christmas Carol at Washtenaw Community College for 10 performances, nearly all of which sold out. This time, Theresa played Tiny Tim, Margaret was a Cratchit child, and Robert was Young Scrooge and the Ghost of Christmas Yet to Come.
__________________________________________________________________________________________
ECC Instructor Receives

Excellence in Teaching Award

Sue Peters, assistant professor of English at East Central College, was named as the college's recipient of the Governorís Excellence in Teaching Award for 2005. Peters and faculty members from 16 other community college campuses across the state were recognized in ceremonies in Jefferson City on Tuesday, Feb. 28

To be considered for nomination, a faculty member must exhibit: effective and innovative teaching; effective advising; service to the college community; commitment to high standards of excellence in teaching and student interaction; and success in nurturing student achievement.
Peters has taught at East Central for eight years. She holds a bachelorís degree in English and French from St. Louis University and a master of arts degree in English/Rhetoric and Composition from Oregon State University.
Nominations for the award were submitted by members of the college faculty and staff, with ECC's Faculty Development Committee determining the award recipient. Jean McCann, East Central's executive dean of instruction, noted that Peters has served on various committees and as division chairperson during her tenure as a faculty member. "She has developed coursework and tutor training to assist developmental writing students," said McCann. "Her instructional approach always places student learning and achievement as a top priority.




Ed's sister gets the recognition he knew she deserved all along.
"I knew I wanted to be a teacher from the time I was in fifth grade," said Peters. "I taught at different grade levels for several years, liking the idea of being a teacher but not really settling into the role. I didn't actually know how much I loved teaching until I took on my first college composition course in graduate school. As I began to have conferences with students, getting to know them through their writing and their struggles with writing, I felt a kind of surge of energy go through me. I can very honestly say that being a teacher has given me my sense of self, of purpose, of direction. I couldn't imagine myself in any other way," Peters stated. Text and photo taken from here.
__________________________________________________________________________________________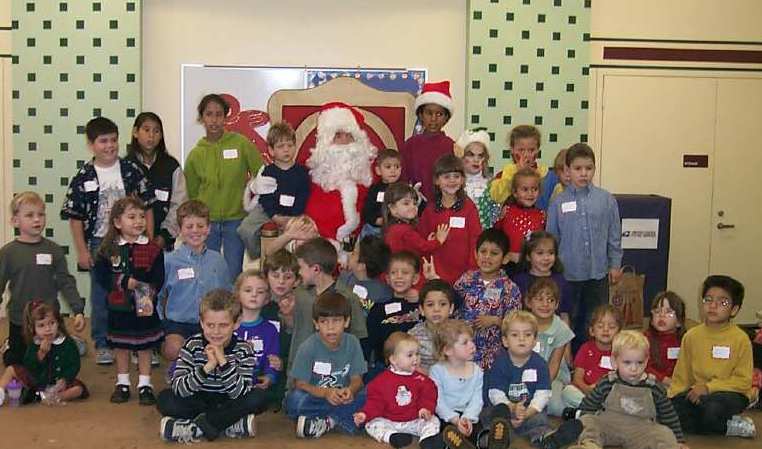 The San Diego Alliance for Language and Literacy for Deaf Children, Christmas Party 2000.See Robert and Margaret?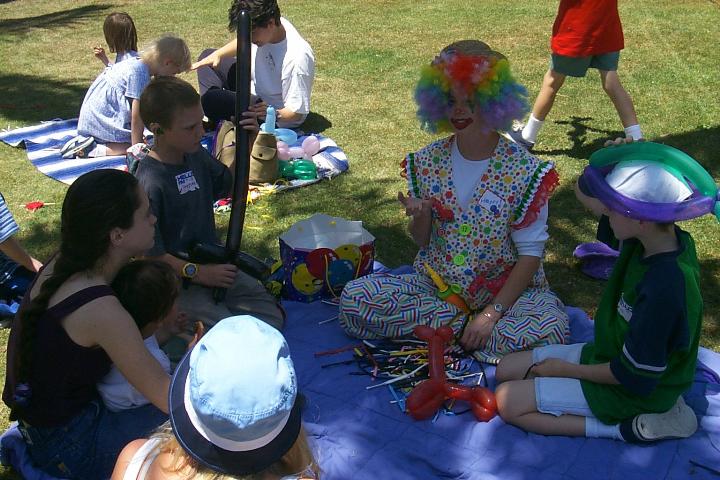 The San Diego Alliance for Language and Literacy for Deaf Children, Literacy Faire 2000.
See Angela, Charlie (his legs!), Margaret, and Theresa?
__________________________________________________________________________________________
Ed's cousin Jenny (the movie-reviewer) and his dad's cousin, Dick Van Dyke

Ed's dad and DVanD both tried out for the Danville High Senior Play lead. Guess who got the part.

BTW: the perhaps all-time funniest DVanD Show featured a play on the names Petri and Peters.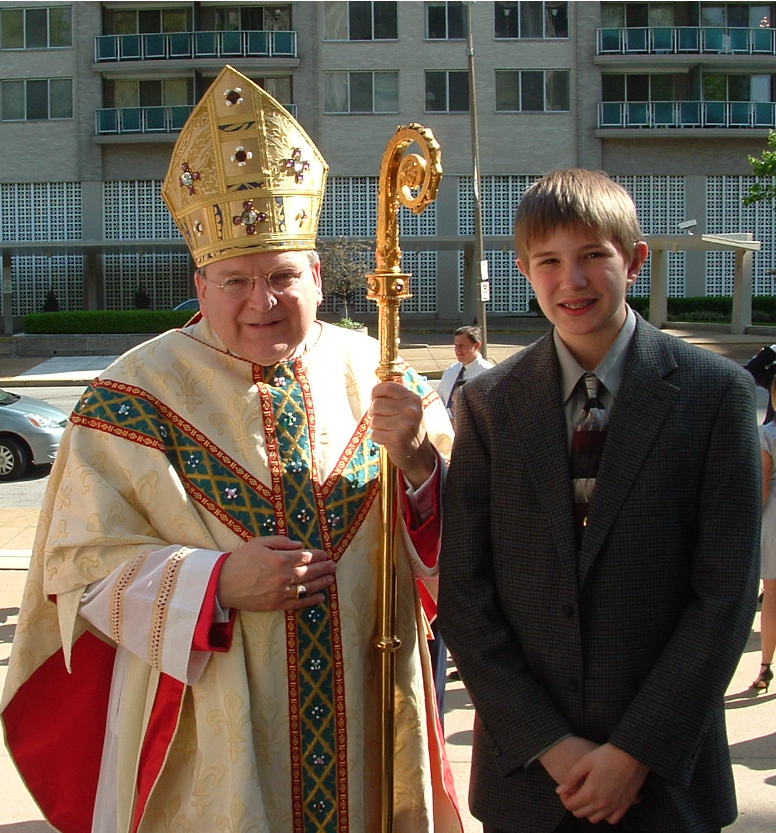 Two of my all-time favorite people, Abp. Burke and my nephew Richard Metz, Confirmation, May 2008
(Archbishop Burke is on the left, holding the shepherd's staff)