Beatus vir, qui non abiit in consilio impiorum, et in via peccatorum non stetit, et in conventu derisorum non sedit: Sed in lege Domini voluntas eius, et in lege eius meditabitur die ac nocte. Psalmus I, 1-2.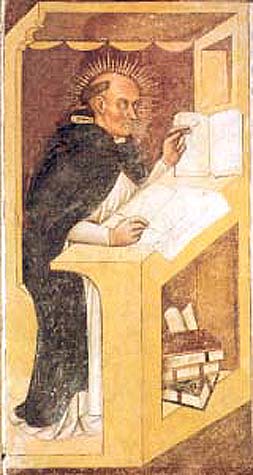 St. Raymond
Invoking the patronage of St. Raymond of Peņafort, Patron of Canonists, the SSR invites all of those interested in assisting with the renewal of canonical expertise and services in the Catholic Church to commit to personal prayer and professional exercises in pursuit of those goals. Some examples of this commitment would include:
daily prayer for those learning, practicing, administering, and teaching canon law;

daily reading of the text of canon law and commentaries thereon;

taking advantage of occasions to explain and promote the role of canon law in the life of the Church;

lending prayerful and/or practical support to learned societies and programs promoting a proper understanding of canon law in the life of the Church;

offering special prayers, especially the Liturgy of the Hours, for the souls of deceased canonists.