Dr. Edward Peters
Updated 26 dec 2012
This website is best
viewed 1152 x 864
---
As he passed by, Jesus saw a man blind from his birth. His disciples asked him, "Rabbi, who sinned, this man or his parents, that he was born blind?" Jesus replied, "It was not that this man sinned, or his parents, but that the works of God might be made manifest in him." John 9: 1-3.
+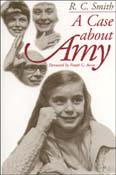 Amy June Rowley
was the subject of a
US Supreme Court
decision in 1982.
Dominican Missionaries for the Deaf
Patricia McNicholas, "Planning children's liturgies for the Deaf"
The Living Light
13 (1976) 101-117
Alverna Hollis, "What you can learn from Deaf worshippers"
Modern Liturgy 15/8 (November 1988) 16-19
Resources on Religious Sign Translation Committee, NCOD
---
These pages are a general resource for the project to develop an accurate American Sign Language translation of the Mass directly from the Latin editio typica. They do not necessarily represent the positions or opinions of the National Catholic Office for the Deaf or any person(s) associated therewith.
---
1. NCOD Religious Sign Committee Members (as of February 2007)
National Catholic Office for the Deaf (NCOD)
7202 Buchanan Street, Landover Hills, MD 20784-2236
VOICE/FAX: 301-577-1684; TTY/VP: 301-577-4184
Dr. Susan Mather, Deaf, Chair

Professor of Linguistics

Galluadet University, Washington DC

Dcn. Patrick Graybill, Deaf

Professor (ret.) Cultural and Creative Studies

RIT-NTID, Rochester NY

Marika Kovacs-Houlihan, Deaf

University of Wisconsin

Milwaukee WI

Fr. Thomas Margevicius, Hearing

Instructor, Liturgical Theology

St. Paul Seminary, St. Paul MN

Members Added in 2008

Rev. Michael Depcik, OSFS

Chicago, IL

Archdiocese of Indianapolis IN

Timothy Owens, Deaf

Assistant Professor, Interpreter Training

Eastern Kentucky University, Louisville KY

Dr. Edward Peters, Hearing

Cardinal Szoka Chair

Sacred Heart Major Seminary, Detroit MI

Arvilla Rank, Deaf

Project Coordinator

NCOD, Landover Hills MD

Amy June Rowley, Deaf

Clinical Instructor

University of Wisconsin, Milwaukee WI
Meetings
Centro Maria, Washington, D.C.

NCOD, Maryland

NCOD, Maryland

St. Paul Seminary, St. Paul, Minnesota

St. Matthias Parish, Milwaukee, WI

St. Matthias Parish, Milwaukee, WI

Bethany Retreat Center, Milwaukee, WI

Sienna Center, Racine, WI

Sienna Center, Racine, WI

Redemptorist Center, Oconomowoc, WI

St. Joseph Center, Milwaukee, WI

Sienna Center, Racine, WI

June 12-14, 2005

September 16-18, 2005

February 10-12, 2006

June 3-5, 2006

August 24-26, 2006

February 23-25, 2007

September 14-16, 2007

October 12-14, 2007

March 27-29, 2009

September 18-20, 2009

November 6-8, 2009

January 29-31, 2010
2. Canon law governing liturgical translations and publications
The current Code of Canon Law (Codex Iuris Canonici) is the basic administrative-governing document of the Roman Catholic Church. It went into effect in 1983, replacing the first Code of Canon Law that had been in force since 1917.
1983 CIC 826. § 1. The prescripts of can. 838 are to be observed concerning liturgical books. § 2. To reprint liturgical books, their translations into the vernacular, or their parts, an attestation of the ordinary of the place where they are published must establish their agreement with the approved edition. § 3. Books of prayers for the public or private use of the faithful are not to be published without the permission of the local ordinary.
1983 CIC 838. § 1. The direction of the sacred liturgy depends solely on the authority of the Church which resides in the Apostolic See and, according to the norm of law, the diocesan bishop. § 2. It is for the Apostolic See to order the sacred liturgy of the universal Church, publish liturgical books and review their translations in vernacular languages, and exercise vigilance that liturgical regulations are observed faithfully everywhere. § 3. It pertains to the conferences of bishops to prepare and publish, after prior review of the Holy See, translations of liturgical books in vernacular languages, adapted appropriately within the limits defined in the liturgical books themselves. § 4. Within the limits of his competence, it pertains to the diocesan bishop in the Church entrusted to him to issue liturgical norms which bind everyone.
1983 CIC 928. The Eucharistic celebration is to be carried out in the Latin language or in another language provided that the liturgical texts have been legitimately approved.
-------------------------------------------------------------------------------------------------------------------
3. Sign Language use at Mass (1917 CIC 819)
A) The following is a private letter from the Consilium for the Implementation of the Constitution on the Liturgy addressed to Abp. John F. Dearden of Detroit, Chairman of the U. S. Bishops' Commission on the Liturgical Apostolate, issued 10 December 1965.
On July 8 this year, the question of Mass for congregations of deaf persons was submitted to the Consilium by the American Bishops' Commission on the Liturgical Apostolate.
In November suggestions concerning the question were approved by the Bishops of the Consilium and the matter was put before the Holy Father on December 2. The question revolved around the use of sign language. It was asked whether it was fitting: (1) that the readings should be communicated to the people by means of signs; and (2) that the deaf people should reply, in those parts pertaining to the congregation, by means of signs.
It was asked in general whether sign language could be used in all those parts of the Mass that were in the vernacular, and more specifically: (a) whether texts proffered by the celebrant could be at the same time spoken and signified with his hands; and (b) if in those texts that were said together by the celebrant and by the people, the people could follow the sign language of the celebrant, they themselves also using sign language.
With great willingness and kindness, the Holy Father has given his full approval to these suggestions, and said moreover that sign language could be used with and by deaf people through the Liturgy, whenever it was judged to be pastorally desirable.
Sources: Canon Law Digest VI: 552-553; The Jurist 26 (1966) 388-389; Bishops' Commission on the Liturgical Apostolate, Newsletter 2:4 (April 1966) 30-31; International Commission on English in the Liturgy, Documents on the Liturgy 1963-1979 (DOL) n. 274.
| | |
| --- | --- |
| B) Msgr. Charles-Michel de l'Epée was offering Mass in French sign language not later than May 1777 in the Church of St. Roch in Paris. Besides his regular deaf student congregation, attendees apparently included several dignitaries such as Emperor Joseph II and Marie-Antoinette. See Harlan Lane, When the Mind Hears: A History of the Deaf (Random House, 1984) at 49. | Deacon Patrick Graybill |
C) Which Creed at Mass: The substitution of the Apostles Creed for the Nicene Creed at Masses with Deaf congregations was requested by the US bishops in November 1966 and approved by the Holy See in January/February 1967. See Bishops' Commission on the Liturgical Apostolate, Newsletter 2:11 (November 1966) 58-59 and Newsletter 3:3 (March 1967) 73, respectively. This approval eliminated the awkwardness of having the priest recite the Nicene Creed while a deaf congregation signed the shorter Apostles Creed. Comment: This ruling has probably been superseded by later liturgical norms governing selection of the Creed, but the matter could be researched.
-------------------------------------------------------------------------------------------------------------------
4. An interesting observation by Dr. Mohrmann of the University of Nijmegen: "Sacral languages are found in all periods and among all peoples. They are the result of profoundly human aspirations and ideas concerning the relationship with the divine. There is a universal tendency toward linguistic differentiation in intercourse with divinity. It is as though language were sanctified by this contact. In the sacral acts of many peoples, there is a noticeable bent to employ a linguistic form of expression that accentuates the solemn, extraordinary character of the sacred act. There is an obvious desire to achieve a departure from the everyday, a differentiation from the common language. This is often accomplished by using archaic forms and sometimes foreign languages…. Sometimes a sacral mode of expression is obtained by the deliberate stylization of the native language…. One can see in all such sacral languages the desire to leave behind the forms of everyday expression when seeking contact with the godhead. This practice also reveals the consciousness that in prayer one enters another world." Christine Mohrmann, "Latin in the Church", New Catholic Encyclopedia 8 (1967) 412-417, at 414.
-------------------------------------------------------------------------------------------------------------------
5. Materials related to the Creed
A) In honoring the 1900th anniversary of the martyrdom of Sts. Peter and Paul, Pope Paul VI celebrated a solemn liturgy and issued an apostolic letter motu proprio Solemni hac liturgia (30 June 1968), Acta Apostolicae Sedis 60 (1968) 433-455, in which he set forth a version of the Creed that combined dogmatic assertions with brief commentary-explanations. Known in English as "The Credo of the People of God", some of the points Pope Paul makes regarding the Trinity might help us in our translation work. Below are Credo paragraphs 8-13 (citations omitted).
8. We believe in one only God, Father, Son and Holy Spirit, creator of things visible such as this world in which our transient life passes, of things invisible such as the pure spirits which are also called angels, and creator in each man of his spiritual and immortal soul.
9. We believe that this only God is absolutely one in His infinitely holy essence as also in all His perfections, in His omnipotence, His infinite knowledge, His providence, His will and His love. He is He who is, as He revealed to Moses; and He is love, as the apostle John teaches us: so that these two names, being and love, express ineffably the same divine reality of Him who has wished to make Himself known to us, and who, "dwelling in light inaccessible," is in Himself above every name, above every thing and above every created intellect. God alone can give us right and full knowledge of this reality by revealing Himself as Father, Son and Holy Spirit, in whose eternal life we are by grace called to share, here below in the obscurity of faith and after death in eternal light. The mutual bonds which eternally constitute the Three Persons, who are each one and the same divine being, are the blessed inmost life of God thrice holy, infinitely beyond all that we can conceive in human measure. We give thanks, however, to the divine goodness that very many believers can testify with us before men to the unity of God, even though they know not the mystery of the most holy Trinity.
The Father
10. We believe then in the Father who eternally begets the Son; in the Son, the Word of God, who is eternally begotten; in the Holy Spirit, the uncreated Person who proceeds from the Father and the Son as their eternal love. Thus in the Three Divine Persons, coaeternae sibi et coaequales, the life and beatitude of God perfectly one superabound and are consummated in the supreme excellence and glory proper to uncreated being, and always "there should be venerated unity in the Trinity and Trinity in the unity."
The Son
11. We believe in our Lord Jesus Christ, who is the Son of God. He is the Eternal Word, born of the Father before time began, and one in substance with the Father, homoousios to Patri, and through Him all things were made. He was incarnate of the Virgin Mary by the power of the Holy Spirit, and was made man: equal therefore to the Father according to His divinity, and inferior to the Father according to His humanity; and Himself one, not by some impossible confusion of His natures, but by the unity of His person.
12. He dwelt among us, full of grace and truth. He proclaimed and established the Kingdom of God and made us know in Himself the Father. He gave us His new commandment to love one another as He loved us. He taught us the way of the beatitudes of the Gospel: poverty in spirit, meekness, suffering borne with patience, thirst after justice, mercy, purity of heart, will for peace, persecution suffered for justice sake. Under Pontius Pilate He suffered—the Lamb of God bearing on Himself the sins of the world, and He died for us on the cross, saving us by His redeeming blood. He was buried, and, of His own power, rose on the third day, raising us by His resurrection to that sharing in the divine life which is the life of grace. He ascended to heaven, and He will come again, this time in glory, to judge the living and the dead: each according to his merits—those who have responded to the love and piety of God going to eternal life, those who have refused them to the end going to the fire that is not extinguished. And His Kingdom will have no end.
The Holy Spirit
13. We believe in the Holy Spirit, who is Lord and Giver of life, who is adored and glorified together with the Father and the Son. He spoke to us by the prophets; He was sent by Christ after His resurrection and His ascension to the Father; He illuminates, vivifies, protects and guides the Church; He purifies the Church's members if they do not shun His grace. His action, which penetrates to the inmost of the soul, enables man to respond to the call of Jesus: Be perfect as your Heavenly Father is perfect.
B) The First Vatican Council (1869-1870) issued a "Dogmatic Constitution on the Catholic Faith" (Session 3, 24 April 1870), one section of which addresses some points that came up in our discussion. The Constitution stated: "The holy, Catholic, apostolic Roman Church believes and professes that there is one true and living God, the Creator and Lord of heaven and earth. He is almighty, eternal, beyond measure, incomprehensible, and infinite in intellect, will and in every perfection. Since he is one unique spiritual substance, entirely simple and unchangeable, he must be declared really and essentially distinct from the world, perfectly happy in himself and by his very nature, and inexpressibly exalted over all things that exist or can be conceived other than himself." There are some concise and reliable explanations of what these technical terms mean in John Hardon, The Catholic Catechism (Doubleday, 1975) 55-58. For more detail, see, e.g., G. Smith, ed., The Teaching of the Catholic Church, in 2 vols., (Macmillan, 1955), I: 79-142, or Catechism of the Catholic Church nos. 26-1065.
C) Comparison of Apostles Creed (e.g., Rosary) & Niceno-Constantinopolitan Creed (most Sundays)
Apostles Creed

Credo in Deum Patrem omnipotentem,

Creatorem caeli et terrae.

Et in Iesum Christum, Filium

Eius unicum, Dominum nostrum,

qui conceptus est de Spiritu Sancto,

natus ex Maria Virgine,

passus sub Pontio Pilato, crucifixus, mortuus,

et sepultus, descendit ad ínferos,

tertia die resurrexit a mortuis,

ascendit ad caelos,

sedet ad dexteram Dei Patris omnipotentis,

inde venturus est iudicare

vivos et mortuos.

Credo in Spiritum Sanctum,

sanctam Ecclesiam catholicam,

sanctorum communionem,

remissionem peccatorum,

carnis resurrectionem,

vitam aeternam. Amen.

Niceno-Constantinopolitan Creed

Credo in unum Deum, Patrem omnipoténtem, factórem cæli et terræ,

visibílium ómnium et invisibílium.

Et in unum Dóminum Iesum Christum, Fílium

Dei unigénitum.

Et ex Patre natum ante ómnia sæcula. Deum de Deo, lumen de lúmine, Deum verum de Deo vero. Génitum, non factum, consubstantiálem Patri: per quem ómnia facta sunt. Qui propter nos hómines et propter nostram salútem descéndit de cælis

et incarnátus est de Spíritu Sancto

ex María Vírgine: Et homo factus est.

Crucifíxus étiam pro nobis: sub Póntio Piláto passus, et sepúltus est.

Et resurréxit tértia die, secúndum Scriptúras.

Et ascéndit in cælum:

sedet ad déxteram Patris.

Et íterum ventúrus est cum glória judicáre

vivos et mórtuos: cujus regni non erit finis.

Et in Spíritum Sanctum, Dóminum et vivificántem: qui ex Patre Filióque procédit. Qui cum Patre, et Fílio simul adorátur, et conglorifícatur: qui locútus est per Prophétas.

Et unam, sanctam, cathólicam et apostólicam Ecclésiam.

Confíteor unum baptísma

in remissiónem peccatorum.

Et expecto resurrectionem mortuorum.

Et vitam ventúri sæculi. Amen.
-------------------------------------------------------------------------------------------------------------------
6. "Consubstantial"
"Consubstantialis is a word coined by the Church (probably by the Carthaginian theologian, Tertullian, 160? - 230?) to describe a crucial aspect of Trinitarian doctrine." John Collins, A Primer of Ecclesiastical Latin [1985], (Catholic University of America, 1988) 168.
| | | |
| --- | --- | --- |
| Latin editio typica | consubstantialem Patri | consubstantial to the Father |
| English, Current US | | one in being with the Father |
| English, Proposed US | | consubstantial with the Father |
| English, Other nations | | consubstantial with the Father |
| Italian | della stessa sostanza del Padre | of the same substance as the Father |
| French | de même nature que le Père | of [the] same nature as the Father |
| Spanish | de la misma naturaleza del Padre | of the same nature as the Father |
| German | eines Wesens mit dem Vater | one [in] being with the Father |
| Portuguese | consubstancial ao Pai | consubstantial to [the] Father |
| Polish | współistotny Ojcu | existing together [to] the Father |
-------------------------------------------------------------------------------------------------------------------
| | |
| --- | --- |
| Dominus vobiscum. | The Lord [be] with you. |
| Et cum spiritu tuo. | And with your spirit. |
| Sursum corda. | [Lift up your] hearts from below. |
| Habemus ad Dominum. | We have [put them] before the Lord. |
| Gratias agamus Domino Deo nostro. | Let us give thanks to the Lord our God. |
| Dignum et iustum est. | It is fitting and just. |
In a sermon addressed to some newly-baptized Christians about to make their First Communion, St. Augustine (+ 430), Bishop of Hippo, and thus a North African like St. Cyprian, declares: "After the greeting which you know, that is, Dominus vobiscum, you hear Sursum cor … When you have heard the priest say Sursum cor, you reply Habemus ad Dominum… And because God, and not your own strength, makes it possible for you to lift up your hearts, therefore follows (after you have said that you have lifted up your hearts to the Lord)… Domino Deo nostro gratias agamus." In another similar sermon, St Augustine instructs the neo-converts as follows: "Therefore, when Sursum cor is said, you answer Habemus ad Dominum. And that you might not attribute this lifting up of your hearts to the Lord to your own strength, your merits, or your works—since it is a gift of God to have one's heart lifted on high—the celebrating bishop or priest continues and says… Gratias agamus Domino Deo nostro… and you testify saying Dignum et iustm est. Source: Charles Lewis, The Silent Recitation of the Canon of the Mass, diss. excerpt (Gregorianum, 1962) 16.
---
Jerome Schein and David Stewart, Language in Motion: exploring the nature of sign (Gallaudet University,1995).
C. Valli, et al., Linguistics of American Sign Language: An Introduction [1992], 4° ed., (Gallaudet University, 2005).
Scott Liddell, Grammar, Gesture, and Meaning in American Sign Language (Cambridge, 2003).
---